Description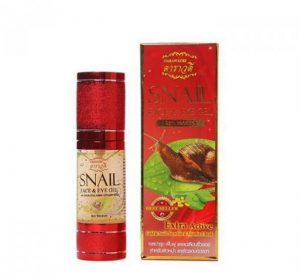 Description
Darawadee Snail Face & Eye Gel
Snail gel for the face and eye area Darawadee. The gel, which is very gentle in texture, contains 100% of the cochlea secretion filtrate, promotes the production of collagen in the skin, increases skin elasticity and protects from harmful effects. The gel makes the skin more elastic, improves its tone, reduces wrinkles and facial lines.
Composition:
Collagen that protects the skin from premature aging.
Hyaluric acid in the gel provides effective hydration.
Vitamins A and E.
How to use: apply the gel with light movements in the area around the eyes and on the face. Apply twice daily in the morning and evening before bedtime.