Description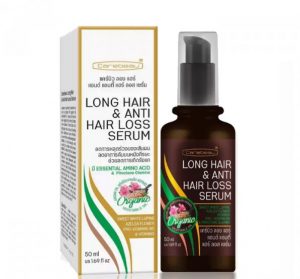 Description
Suitable for people with hair loss problems.
Saturated with natural extracts that nourish and restore hair roots. Helps prevent hair loss and reduces inflammation of the hair follicle.
The formula contributes to:
Reduces hair loss
Reduces scalp itching
Reduces Dandruff
Reduces baldness
Makes hair thick
Strengthens hair
Mode of application:
Apply serum to clean, damp hair, massage gently. Rinse with clean water. When used in the evening, in the morning it is recommended to wash your hair.