Description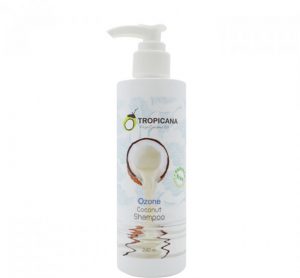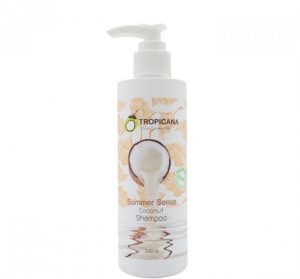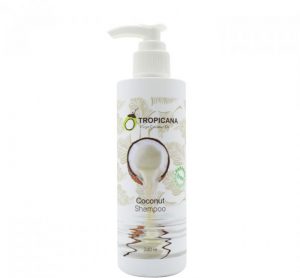 Description
New Tropicana Shampoo is presented in three fragrances – Coconut, Ozone (fresh fragrance, suitable for men and lovers of unisex fragrances), Summer sense (gentle floral fragrance for women).
Shampoo without parabens and dyes, based on coconut oil with extracts of aloe vera juice and red ginseng root.
Gently and gently cleans. It protects the hair against keratin loss during washing and damage, eliminates itching and irritation of the scalp.
Composition:
The composition of the shampoo includes the following active ingredients:
Coconut Oil (Coconut Oil) – treats damaged, dry and splitting hair, makes them healthy and shiny, is also used to treat hair loss, soothes the scalp. It nourishes the hair, protects the hair from the environment.
Aloe barbadensis, leaf juice (Aloe Barbadensis Leaf Juice) – stimulates hair growth, nourishes hair and nourishes them with moisture, strengthens hair and prevents hair loss.
Ginseng extract (Panax Ginseng Root Extract) – enhances blood circulation, nourishes and protects the scalp from dehydration. The beneficial effect on the volume of hair, significantly strengthens the hair follicles, reduces hair loss. Ginseng is a salvation in the fight against dandruff.
Provitamin B5 (D-Panthenol) nourishes the scalp, promotes the regeneration and restoration of cells in the structure of damaged hair.
Mode of application:
Apply a small amount of shampoo to wet hair, massage the scalp and rinse with warm water. Repeat if necessary. After using the shampoo, we recommend using a hair conditioner or TROPICANA hair mask.