CAREBEAU, Coconut Hair mask with wax 500 ml.
Description
 CAREBEAU™
 Masks
 500 ml
 540 gram
 Thailand
Description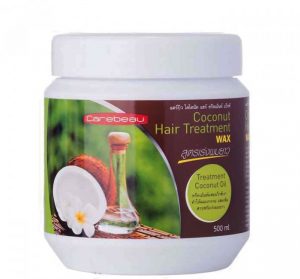 Description
Hair mask with active ingredients that stimulate hair growth. The mask eliminates fragility and cross-section of hair, stimulates their growth and prevents hair loss. The mask envelops each hair and penetrates inside creating a protective film. Your hair will be strong, docile, soft and shiny.
How to use: Apply a mask to clean damp hair along the entire length. Gently massage the scalp. Leave on for 5-10 minutes, then rinse with water. You can apply 2-3 times a week.