Description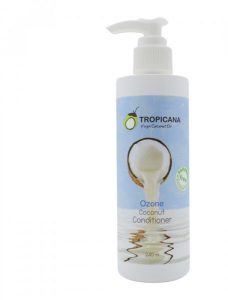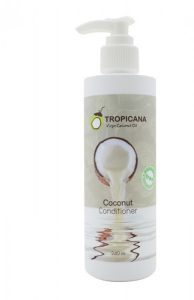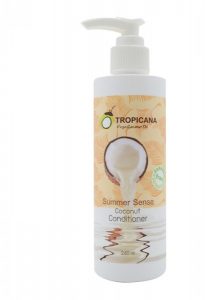 Description
The new TROPICANA conditioner is presented in three fragrances – Coconut, Ozone (fresh fragrance, suitable for men and fans of unisex fragrances), Summer sense (delicate floral fragrance for women).
Coconut conditioner TROPICANA from the new collection of cosmetics WITHOUT Parabenov is based on cold pressed coconut oil, enriched with Argan oil, and also contains Provitamin B5.
Conditioner in combination with coconut shampoo solves the problem of damaged, dry and split ends, providing them with nutrition and recovery, making them healthy, soft, elastic and shiny. Regular use of the conditioner prevents hair loss, helps eliminate dandruff, strengthens the roots and promotes the growth of strong, healthy hair.
Composition:
The following active ingredients are a part of the conditioner:
Coconut Oil (Coconut Oil) – treats damaged, dry and splitting hair, makes them healthy and shiny, is also used to treat hair loss, soothes the scalp. It nourishes the hair, protects the hair from the environment.
Argan Oil (Argan Oil) – Argan oil (argan, argan) is obtained from the seeds of an argan tree, or, as it is also called, an iron tree that grows only in Morocco. Argan oil is considered one of the rarest and most expensive vegetable oils in the world. Argan oil strengthens hair, makes it softer, nourishes and gives them an incredible shine. Masks and shampoos for hair with argan oil eliminate dandruff and make hair shiny and silky, elastic, prevent hair loss.
Provitamin B5 (D-Panthenol) nourishes the scalp, promotes the regeneration and restoration of cells in the structure of damaged hair.
Mode of application:
After washing the hair with shampoo, apply a small amount of conditioner to wet hair, gently massage the scalp, spreading the conditioner over the entire length of the hair for 1-2 minutes, rinse with warm water. We recommend to use in combination with shampoo and hair mask TROPICANA.