Description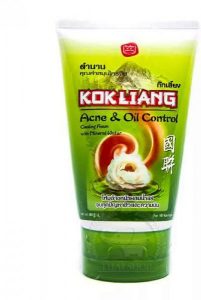 Description
Acne & Oil Control Face Wash has been specially developed for problem skin. It eliminates acne, acne, shine, tightens pores. After its application remains a refreshing slightly tingling effect.
Composition:
The foam contains extracts of jasmine, lotus, borneol and ginseng, pearl powder, mineral water. This composition allows you to cleanse the skin of dead cells, fat and dirt, eliminate acne, acne and inflammation, including purulent, normalize the sebaceous glands to even out the tone and relief of the skin, brighten the postacne, age spots and freckles, fill the face with a healthy glow.
Mode of application:
Apply the foam on the wet skin of the face and neck, gently massage. Then rinse with water. Use the foam twice a day.