Description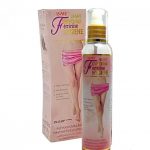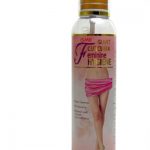 Description
Gentle cleansing care for feminine hygiene with Turmeric extract has anti-inflammatory, antibacterial, antifungal and rejuvenating properties, a powerful antioxidant, stimulates blood circulation.
Carefully look after body sites with the most sensitive skin. Provides protection against the formation and accumulation of bacteria, prevents odor, has a refreshing, anti-inflammatory and antiseptic effect, without causing dryness and irritation. Delicately restores damaged tissues, moisturizes and softens the skin without disturbing its natural balance. It is recommended by gynecologists for daily hygienic procedures, especially on critical days and during pregnancy, after active sports, visiting the pool, as well as before and after intimacy.
Composition:
The tool is designed to gently cleanse the skin and prevent the growth of bacteria. Javanese turmeric, which is part of the means for feminine intimate hygiene, not only eliminates unpleasant odor, but also has an antimicrobial and antibacterial effect, protects the delicate skin of intimate areas.
Mode of application:
Squeeze a small amount of the product onto a palm moistened with water. Use for intimate hygiene 2 times a day, morning and evening.