Description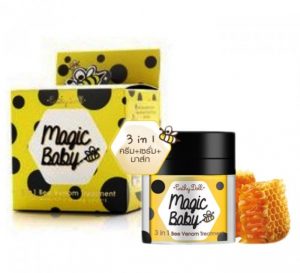 Description
The gel has a pleasant texture, leaves no stickiness and fat, provides the following actions: smoothing wrinkles, lifting, narrowing of pores, returning the tone of natural radiance and freshness, softening and moisturizing the skin, accelerating regeneration, removing dead cells and bacteria. It can be used in three ways:
– as a face cream;
– as a serum for the face, putting in front of your usual cream;
– as a nightly indelible mask, providing intensive rejuvenation, restoration, nutrition. The gel has a pleasant aroma, when applied does not cause tightness or burning, on the contrary, it visibly relaxes, giving comfort and a feeling of freshness. Regular use of the product can eliminate existing imperfections and prevent the appearance of signs of aging.
The composition includes – bee venom.
Method of application: as a cream or serum – apply to clean, dry skin of the face, as a mask – apply a thin layer at bedtime, do not rinse.
Attention! Do not use if you are allergic to bee products.