Description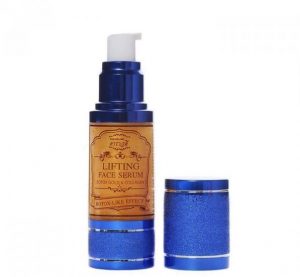 Description
Darawadee Lifting Face Serum Gold Collagen
Darawadee Lifting Face Serum with extra-active gold, collagen. Beautiful and young skin without injections. Peptide Bio Lifting Serum regulates the level of skin moisture, smoothes wrinkles and strengthens turgor. Improves structure, stimulates the growth of collagen fibers and tightens the skin. Effective remedy against age-related changes.
The serum is quickly absorbed, does not leave a greasy shine. Suitable for any skin type. It has a convenient bottle with a dispenser.
The serum is very quickly absorbed, leaving no residue, can be applied as a base under makeup.
Method of application: Apply a few drops o