Description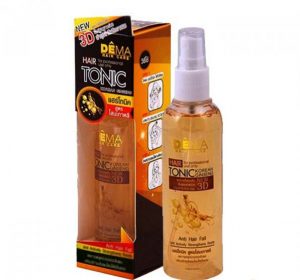 Description
Tonic against hair loss DEMA HAIR CARE Hair Tonic Korean Ginseng – A remedy with Ginseng extract will strengthen the bulbs, reduce hair loss, as well as relieve dandruff and eliminate dry scalp.
Thanks to the extract of ginseng, it helps to improve blood circulation in the scalp and has a very positive effect on the hair follicles.
Ingredients: purified water, BHA-acid, ginseng root extract, a complex of essential amino acids, a complex of extracts of Thai cereal plants, fragrance.
Method of application:  on the dried after washing hair applied at the roots, along the entire length. Do not flush. Do not dry with a hot dryer. 1-2 times a week.
Shelf life:  three years from the date of manufacture.