Description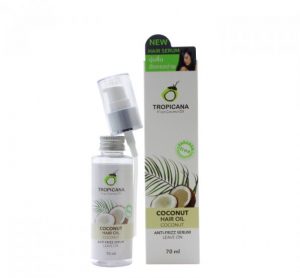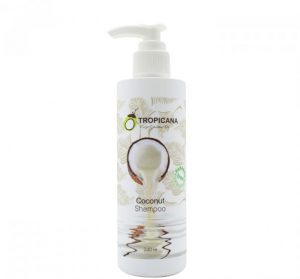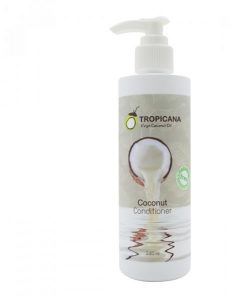 Description
Shampoo without parabens and dyes, based on coconut oil with extracts of aloe vera juice and red ginseng root. Gently and gently cleanses. Protects hair from keratin loss during washing and damage, eliminates itching and irritation of the scalp.
Coconut conditioner TROPICANA from the new collection of cosmetics WITHOUT Parabenov is based on cold pressed coconut oil, enriched with Argan oil, and also contains Provitamin B5.
The conditioner in combination with coconut shampoo solves the problem of damaged, dry and split ends, providing them with nutrition and recovery, making them healthy, soft, supple and shiny. Regular use of the conditioner prevents hair loss, helps to eliminate dandruff, strengthens the roots and promotes the growth of strong, healthy hair.
Serum is recommended as a treatment for dry ends, as well as for the protection and nutrition of hair of any type.
Specially designed oil – intensive hair serum. It has a non-greasy base. Contains all the beneficial properties of coconut oil. Tropicana coconut oil for hair nourishes the hair, protects it from the harmful effects of the environment (sun, dust, polluted air, indoor air conditioning). Makes hair soft, well-controlled, reduces static voltage, improves hair structure, helps repair hair damage.
Serum composition:
Chemical composition: Cyclomethicone, Dimethicone, Dimethiconol, Cocos nucifera (Coconut) Oil, Helianthus annuus (Sunflower) seed oil, Flavor.
The following active ingredients are part of the shampoo and are:
Coconut Oil (Coconut Oil) – treats damaged, dry and split ends, makes them healthy and shiny, is also used to treat hair loss, soothes the scalp. Nourishes hair, protects hair from environmental influences.
Aloe Barbadensis Leaf Juice – Aloe Barbadensis Leaf Juice – stimulates hair growth, nourishes and nourishes hair with moisture, strengthens hair and prevents hair loss.
Ginseng Extract (Panax Ginseng Root Extract) – enhances blood circulation, nourishes and protects the scalp from dehydration. Beneficial effect on the volume of hair, significantly strengthens hair follicles, reduces hair loss. Ginseng is salvation in the fight against dandruff.
Provitamin B5 (D-Panthenol) nourishes the scalp, promotes the regeneration and restoration of cells in the structure of damaged hair.
Argan oil (Argan Oil) – Argan oil (Argan, Argan) is obtained from the seeds of the Argan tree, or, as it is also called – the iron tree, which grows only in Morocco. Argan oil is considered one of the rarest and most expensive vegetable oils in the world. Argan oil strengthens the hair, makes it softer, nourishes and gives it an incredible shine. Masks and shampoos for hair with argan oil eliminate dandruff and make hair shiny and silky, elastic, prevent hair loss.
Mode of application:
Apply a small amount of shampoo to wet hair, massage the scalp, rinse with warm water. Repeat if necessary. After using the shampoo, we recommend using a hair conditioner or TROPICANA hair mask.
Apply a couple of drops of serum in the palm of your hand and rub into the hair and skin of the head. Does not require rinsing. Not fat at all. It is absorbed instantly. It can be used on both wet and dry hair.