Description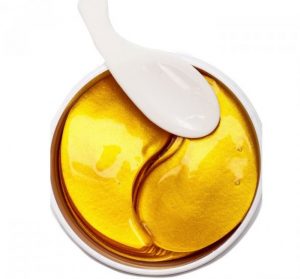 Description
Petitfee Gold & Snail Hydrogel Eye Patch hydrogel patches have a jelly-like texture impregnated with gold microparticles and snail mucin. The life-giving ingredients protect cells from environmental influences, improving overall skin condition. Due to its unique composition, patches fit tightly to problem areas of the skin around the eyes, contributing to the long-term effects of all beneficial substances.
Snail filtrate has a pronounced anti-aging effect: accelerates the synthesis of collagen and elastin, helps to reduce the depth of wrinkles, smoothing the skin texture, restores skin elasticity; helps to cope with age spots, significantly brightening them and reducing their size; It is an anti-inflammatory component, promotes the healing of skin irritations, eliminates peeling.
They include components:
snail mucus filtrate – the main volume;
collagen;
hyaluronic acid;
arbutin;
aloe vera;
colloidal gold.
Snail mucin is a powerful antioxidant that protects the skin from the aggressive effects of free radicals and destruction processes.
With the regular use of patches, the skin around the eyes becomes firm and elastic, the wrinkle mesh is smoothed out, dark circles and puffiness become less pronounced.
Method of application: apply patches to clean dry skin around the eyes, remove after 10-15 minutes.