Description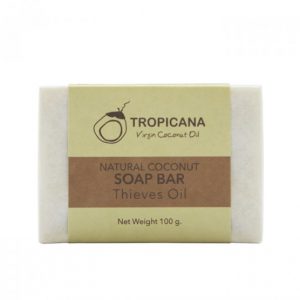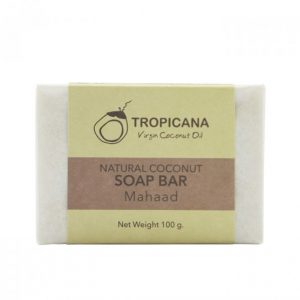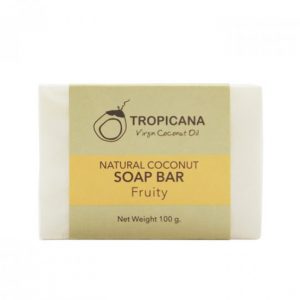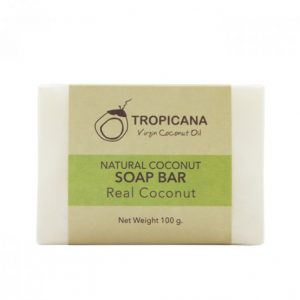 TROPICANA
Natural handmade soap with laurin and vitamin E, with delicate aromas. It has antibacterial, antioxidant and anti-pigmentation effect. Thick foam delicately cleanses, without tightening the skin, leaving it moisturized, tender and soft.
Made by hand from 100% coconut oil. Completely vegetable natural composition. Hypoallergenic.
Pure coconut soap will soften and moisturize the skin. And the pleasant aroma of coconut will not leave anyone indifferent.
Composition:
Common to all flavors: Cocos nucifera (Coconut) Oil, Aqua, Sodium Hydroxide, Fragrance. Additional flavored ingredients for different types of soap are indicated on the package.
Coconut (Real Coconut) – cold-pressed coconut oil in the composition of the soap is rich in lauric acid and natural fats that nourish the skin and cleanse the skin.
Fruit – papaya and pineapple extracts give skin radiance and softness, cold-pressed coconut oil nourishes the skin.
Honeysuckle – soap with a pleasant aroma, which includes chia and cocoa butter. They moisturize the skin and make it silky.
Fragrant herbs (Thieves Oil) – this oil contains cloves, lemon, cinnamon, eucalyptus and rosemary. It has effective antibacterial properties for the hygiene of you and your loved ones.
Mahaad, Monkey Breadfruit (Mahaad) – monkey breadfruit extract is rich in vitamins, microelements, as well as anti-inflammatory antibacterial agents. Perfectly moisturizes and nourishes the skin. It is considered a traditional plant in Thailand for leveling skin tone, whitening it.
Mode of application:
Daily use to cleanse the skin of the face and body.
Release form:
Natural soap in paper packaging, net weight 100 gr.