Description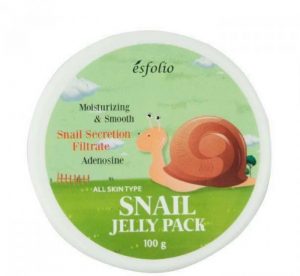 Description
Esfolio – Korean cosmetics, which is deservedly popular around the world! Responsible and creative approach to product development allows the manufacturer to constantly delight girls with bright novelties that help not only improve skin condition, get rid of imperfections and prevent their appearance, but also get an aesthetic pleasure from the process! The creation of Esfolio cosmetics is inspired by nature itself, a source of youth, health and beauty, its gifts, undergoing the necessary processing, in conjunction with modern technologies, provide fantastic efficiency, which is noticeable after the first application, while the company manages to maintain affordable prices that are in the best sense of the word does not correspond to high quality.
Korean company Esfolio – the author of the bestseller masks of the Jelly Pack series! Three products with different active ingredients are combined to give beauty, youth and health to the skin during sleep. "Slip packs" are very popular around the World, perhaps this is a real bomb in the field of cosmetology, allowing you to prettier without effort. The melting texture of the product, enriched with a variety of nutrients, does not make it heavy, does not clog pores, does not provoke acne, works all night, preparing you a pleasant surprise and a really good morning. All types of magic Jelly Pack are presented in our catalog: with collagen, milk and snail slime. Choose your "girlfriend" and enjoy her work!
Jelly Pack with snail slime – a skilled worker and a choice for all occasions! The healing component nourishes, strengthens, smoothes, rejuvenates, soothes, softens, moisturizes, restores, protects the skin, eliminates any imperfections, ranging from tightness, acne and redness after the sun and ending with age spots, wrinkles, small scars.
Application: apply to clean skin before bedtime with a thin layer, in the morning wash as usual.