Description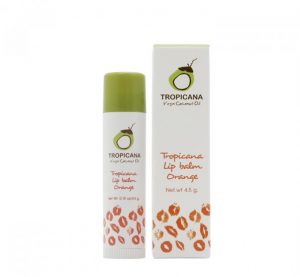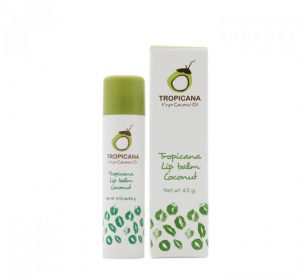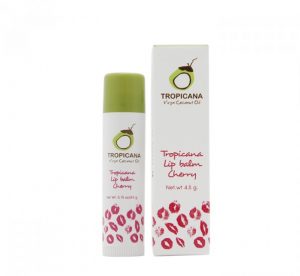 Description
Natural balm with tropical flavors: coconut, cherry, orange.
The nutritional composition of coconut oil, beeswax and candelilla wax, Shea butter and aloe vera helps the skin of the lips to remain soft and moisturized.
Protects against weathering and UV radiation, prevents the formation of cracks. It gives the lips a natural shine and gives a feeling of comfort. Equally good as a daily care and as a basis for decorative lipstick.
Composition:
The balm contains the following active ingredients:
Castor Oil (Castor Oil) (Ricinus communis Seed Oil) – has a strong softening and nourishing effect, improves skin elasticity. Castor oil is great for caring for sensitive lip skin. It is famous for its anti-aging and smoothing properties.
Coconut oil (Cocos Nucifera Oil) – nourishes and moisturizes the skin, gives the skin of the lips a healthy, well-groomed appearance, smoothes the skin, has wound-healing properties, promotes the rapid healing of cracks on the lips.
Shea Butter (Karite) (Butyrospermum Parkii (Shea Butter)) – reliably protects the delicate skin of the lips from the negative effects of ultraviolet sunlight and has strong regenerating properties. It penetrates deep into the skin and provides its layers with necessary beneficial ingredients. Helps to stimulate collagen synthesis. Increases the tone of the skin of the lips, makes its texture even more dense, gives the lips elasticity and softness.
Aloe Barbadensis (Aloe-Vera, Aloe Barbadensis Leaf Extract) – often referred to as the "Miracle of the Plant" or "Natural Doctor", harbors many amazing qualities. Aloe juice extract softens the skin, nourishes, moisturizes and tones it, reduces the reactivity of the skin, tightens the skin, because it can easily and deeply penetrate the skin, restore metabolism, stimulate cell regeneration, and reduce inflammation and irritation.
Beeswax (Pure Beewax) has excellent emollient, nourishing and anti-inflammatory properties. Products based on beeswax have a good effect on improving the condition of the skin, as well as contribute to the speedy healing of its various injuries.
Euphorbia (candelilla) and carnauba wax (Candelilla Wax, Carnauba Wax) – natural types of wax – impart stamina and saturation to the base, are water repellent agents that help make cosmetics waterproof.
Tomato (Solanum Lycopersicum) – a source of vitamin C and fruit acids, the tomato is able to protect the body from the negative effects of solar radiation. It rejuvenates the skin, improves complexion and smoothes wrinkles, enhances skin radiance.
Mode of application:
Apply a lip balm as needed.
Release form:
Lipstick Stick, box 4,5 gr.