Description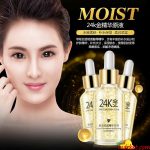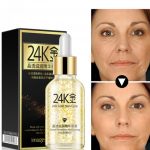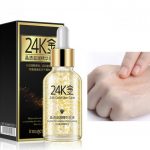 Description
24K Gold Skin Care Serum is a superantioxidant that accelerates the renewal of skin cells, stimulating the production of collagen and elastin. Gold particles and hyaluronic acid, which are also part of Thai anti-aging serum, have a powerful lifting effect, smooth the skin and eliminate fine wrinkles in a few days of application. .
An innovative whey with a precious component – gold extract. It has a multifunctional effect: moisturizes, brightens the skin and fights wrinkles. Moisturizing the skin even in the deepest layers and nourishing it, the essence fills the skin from the inside with life-giving moisture, due to which the skin is smoothed, becomes elastic and elastic.
The essence contains powerful anti-aging and brightening components: gold extract, EGF, niacins and adenosine, as well as hyaluronic acid.
Gold extract – contribute to a better and faster penetration into the skin of the active components of the essence. Gold accelerates the division of skin cells, which is especially important for mature and aging skin, saturates the skin with oxygen, enhances blood microcirculation, removes toxins and waste products – the skin is updated at the cellular level, the aging process is inhibited.
Method of application: In the morning and in the evening on the cleansed face skin, apply 1 – 2 drops of the preparation. Massage with your fingertips until completely absorbed.
It is recommended to use 2 times a day, morning and evening.