Face mask with spirulina, collagen and oils 100 ml.
$7.93
Description
 DARAWADEE™
 Masks
 100 ml
 155 gram
 Thailand
Description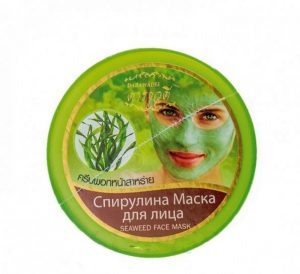 Description
The mask has a pleasant thick consistency, has a small flow rate, a delicate aroma, remains convenient in application and use, as it provides deep penetration of the active components, does not flow and does not crumble during the procedure. The tool is suitable for different skin types, it helps with acne, age spots, excessive fat, clogged enlarged pores, and with the appearance of wrinkles, sagging, dryness, loss of tone and elasticity, dull, "gray" undertone, scaling, irritation. The composition consists of such components as spirulina, blue clay, camellia extract, shea butter, rice bran, sweet almond, collagen, vitamin E, coenzyme Q10, explaining the highest mask efficiency.
You have not viewed any product yet.