Description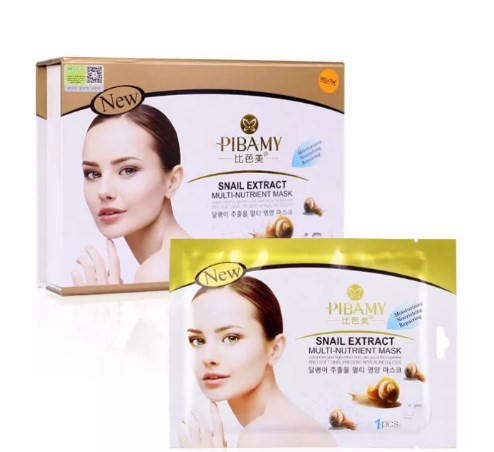 Anti-aging face mask is created based on the secret of snails. The snail secretion includes collagen, elastin, protease enzyme, allantoin, chitosan, vitamins A, C, E, B6 and B12. Contains a complete set of amino acids necessary for the synthesis of new tissue. The mask significantly improves the structure of the skin, deeply moisturizes and nourishes it.
Contributes to the preservation of the water balance of the skin. Tightens and strengthens the skin, smoothes wrinkles, tightens pores. It activates the metabolism, accelerates the process of cell renewal. Stimulates the production of its own collagen and elastin, makes the skin soft and elastic.
Interferes with over-production of melanin, brightens and evens skin tone, eliminates pigmentation.
The natural glycolic acid contained in the snail secretion is a natural exfoliant, normalizes the condition of oily skin by cleansing the sebaceous ducts, and helps other active ingredients penetrate more deeply into the skin.
The mask quickly soothes the skin, relieves various inflammations and irritations, relieves black spots on the face, helps with the fight against acne.
Mode of application:
Before applying the mask, the skin must be thoroughly cleaned. It is recommended to use a mask after a shower. Put the mask on the face, gently smooth to a tight fit, leave for 20 minutes. Carefully remove the mask. After completion of the procedure, wash off the remnants of the gel with warm water. Designed for one application.