Description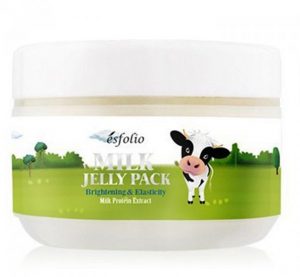 Description
Esfolio Korean brand milk mask with shape memory is designed for intensive care for normal and dry skin at night. Its action is aimed at improving the condition and appearance of the epidermis, as well as the prevention of wrinkles. Saturated with active ingredients, the composition has a powerful moisturizing effect, increases skin tone.
Jelly Pack with milk – therapy for youth, firmness, elasticity of the skin, as well as the fight against hyperpigmentation, dull tone. Milk is rich in proteins, minerals, vitamins, acids, micro and macro elements that are easily absorbed by the skin, penetrating into the deeper layers, rejuvenate and restore elasticity, prevent aging caused by aggressive factors.
Method of application: apply a thin layer to clean skin before bedtime, wash in the morning, as usual.