Description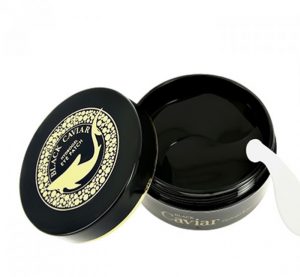 Description
Esfolio Black Caviar – hydrogel masks in the form of "slices", which, tightly fitting to the face, provide instant relief of fatigue, deep penetration of active components, bright cosmetic and cumulative effects that do not require effort or a lot of free time! Patches can be used as an ambulance for tired eyes, indicating a lack of sleep, walking in the fresh air or an "overdose" of the computer, however, the most impressive results can be achieved by conducting a pleasant and simple procedure regularly.
Hydrogel patches have a special texture that is ideal for the delicate area under the eyes.
The serum contains the following components: black caviar extract in an amount of (45 mg), snail mucus extract, algae extract, aloe vera extract, pearl powder in high concentration (51.3 mg), castor oil, niacinamide, vitamin E, collagen, adenosine, Aloe vera, collagen and hyaluron.
The set includes a spoon for hygienic and convenient extraction of "slices" from the jar.
Method of application:
Using a spoon, get two slices and attach them to the right and left lower eyelids for 10-20 minutes.