Description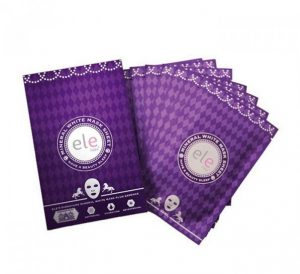 Description
Bleaching Night Mineral Mask / ELE Mineral White Mask Sheet, Have a Beauty Sleep (pack of 10 pieces) The mask has a triple action, which allows you to cleanse the skin gently, without damage, and almost instantly. The mask also has a softening effect, brightens the skin, removes excess fat, dirt, dead particles. In addition, the mask makes the body more likely to create new cells and prepares the dermis for the use of subsequent cosmetic preparations. The mask is suitable for any type of skin, it is recommended for weekly use – this is enough for deep and effective cleaning.
Mode of application:
Peel the skin, dry it. The mask is applied at night, the product should be left until morning, then rinse with water.
Recommended frequency of use: twice a week, this will provide softness and radiance for any kind of skin.