Description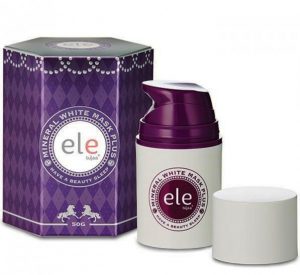 Description
ELE Mineral White Mask brightening mask with dead sea minerals for intensive restoration of even skin tone and anti-aging night care. Just a few pea masks applied to the skin before going to bed in the morning will give the face a fresh and rested look.
The mask normalizes melamine metabolism, preventing the repeated growth of age spots, freckles, traces of acne and skin rashes. A brightening mask with Dead Sea minerals nourishes the skin, filling collagen fibers with microelements and tightening the intercellular spaces. The skin looks full, wrinkles are smoothed out, the oval of the face is tightened.
Method of application: apply the mask to the face before bedtime, avoiding the area under the eyes. In the morning, carry out the usual hygiene procedures, the mask does not require special washing.