Description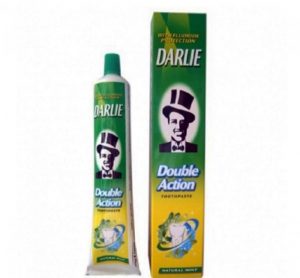 Description
Toothpaste Darley Double Action Mint.
Darlie Toothpaste double mint and fluoride instantly freshens your breath. Strengthens tooth enamel, prevents caries, removes plaque. For a long time will give a sensation of pleasant coolness and mint freshness. The most popular and recognizable pasta among Darlie products is its popular designation "man in cylinder".
How to use: Apply a small amount of paste on the brush, massage it in the teeth for 1-2 minutes, rinse with warm water.