Coconut oil is a natural health and beauty product
Coconut oil has been used for centuries as a natural moisturiser and skin softener. Health and beauty benefits of coconut oil for hair and skin truly unlimited. It's known for years that this miracle oil has many additional skincare benefits, making it a must-have for any beauty enthusiast's arsenal.
It is different from the usual cooking oil people use every day because it does not contain any cholesterol, trans-fatty acid, and other harmful substances that may cause harm to your body. Coconut oil has many skincare benefits because it contains antioxidant properties.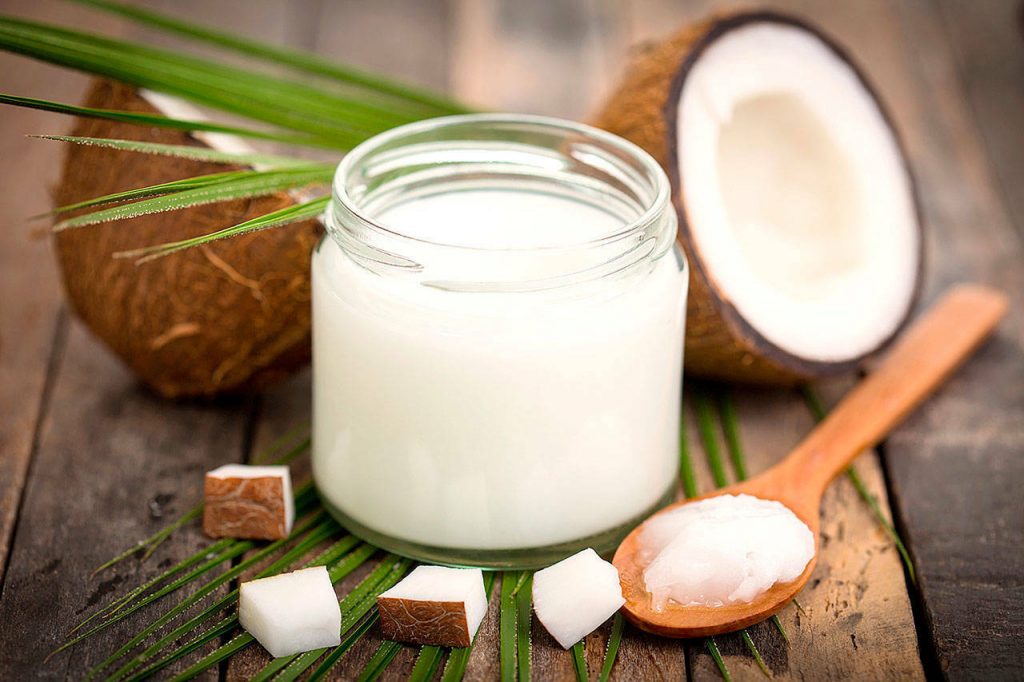 Coconut oil production methods
Coconut oil may be extracted by adding a mixture of several types of enzyme mixtures into coconut milk. The first mixture includes Cellules, Termamyl (endoamylase), Viscozyme L, neutrase and alcalase (protease) into coconut milk. This method is able to extract good quality coconut oil up to 83% yield.
Ways of application
Beyond cooking, coconut oil really shines as a beauty product. You can use it on your hair as an in-shower mask to boost moisture, or smooth a bit on dry hair to tame frizz. In addition, one study suggests that the oil's antimicrobial properties may support scalp health to treat dandruff.
Coconut oil can be used as a face moisturiser, eye cream, and lip balm. It can also be used to remove makeup. Simply apply a small amount of coconut oil to a cotton ball and gently wipe away makeup. Coconut oil can also be used as a shaving cream! Just apply it to your legs or underarms before shaving.
When it comes to hair, using coconut oil helps maintain moisture and prevent protein loss from combing damage. That's great news if you've been plagued by dry, itchy scalp, dandruff, hair loss and even frizz. All that fatty acid goodness also makes it perfect for nourishing chapped lips, dry cuticles and brittle nails.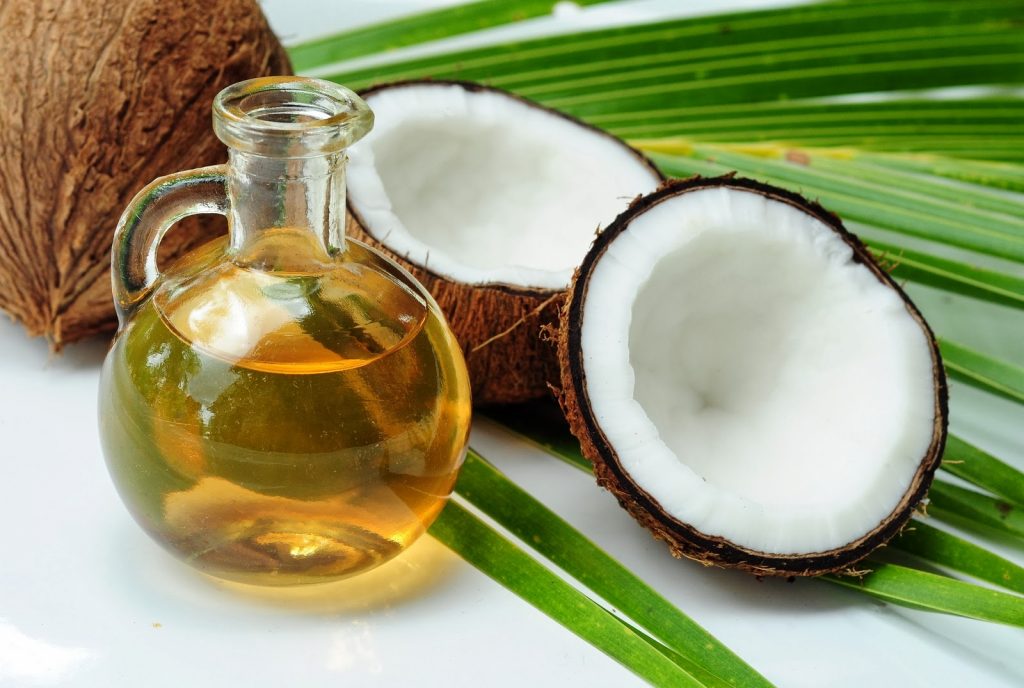 All-in-one cure
Coconut oil has increased in popularity over the past several years due to its many benefits. It can be used as a cooking oil in the kitchen, to treat damaged hair, and even as a moisturiser for the skin on your body; however, I do not recommend using coconut oil on your face.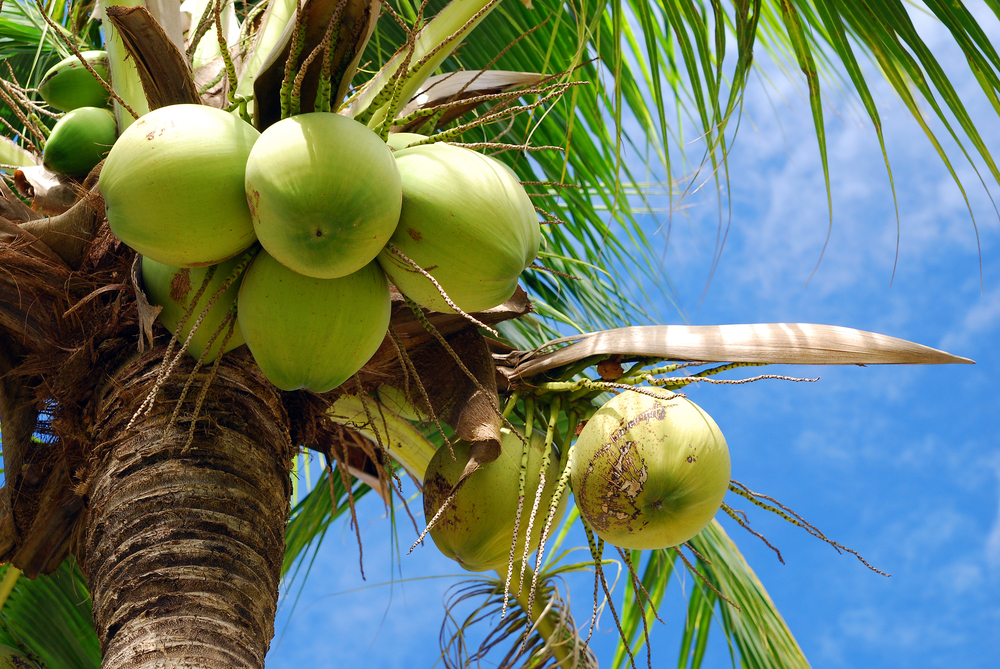 Hair

Hydration:

Used as a conditioner in the form of a paste (at room temperature) or in liquid form (warm when using). Apply coconut oil to your hair, for intense hydration, it is better to hold for several hours. Coconut oil is rich in vitamin E, vitamin K and iron. This mask will restore shine and health to your hair.
Smoothness:

Apply a small amount of oil to your hands, rub and run through your hair (along the entire length), do not touch the roots, otherwise they will appear greasy. This method is well suited for those who have frizzy hair.
Shine:

Unrefined coconut oil will give your hair a natural shine. Use it as a mask or hair conditioner.
Anti-dandruff:

The fatty acids in coconut oil make it an ideal solution for dry, dandruff-prone scalps. You can combine coconut oil with an essential oil such as lavender or rosemary.

Body

Moisturizes:

When applied to the skin of the face or body, coconut oil acts as a natural moisturizer that nourishes the skin.
Smoothes:

Apply pointwise on the problem area of ​​​​the skin, it will help you minimize irritation
Fights wrinkles:

Antioxidants help slow down the aging process and keep your skin soft, supple, hydrated and radiant.
Cuticle:

Oil strengthens nails, restores damaged cuticles and helps in foot hygiene (against fungi)

Face

Makeup remover:

coconut oil easily cleanses the skin of cosmetics, including even the most persistent mascara
Highlighter:

after you've done your makeup, use coconut oil as a highlighter (very little amount), it will reflect the light and make your skin glow
Eye cream:

Our delicate skin around the eyes is the first place to see signs of wrinkles. The moisturizing properties of coconut oil prevent wrinkles, while its fatty acids strengthen the skin's protective barrier.

Smile

Whitening:

spread the oil on your teeth, hold for a few minutes and get a whitening effect
Dental health:

the oil helps prevent plaque formation and keeps teeth healthy
Lip balm:

Coconut oil can be used as a balm. It moisturizes and relieves dryness of your lips.
Discover various types and products made from coconut