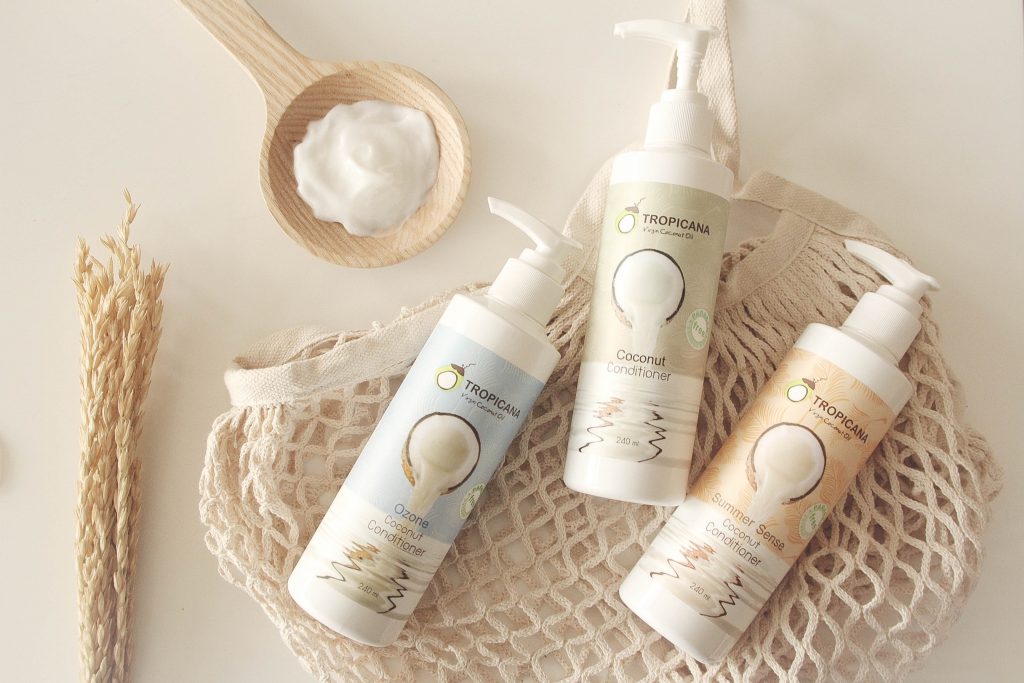 Tropicana Coconut Oil Conditioner strengthens hair follicles, prevents hair loss and enhances their growth. Reduces the activity of pathogenic bacteria, relieves itching, inflammation and soothes irritated scalp.
Tropicana gives the hair shine and protects it from the external influences of the environment. Nourishes dry and damaged hair, moisturizes and makes styling and combing easier.
Tropicana Coconut Hair Conditioner, Paraben Free, is made from cold pressed coconut oil with the addition of aloe vera and ginseng extract.
A wide range of Tropicana brand products is presented on our website.