Description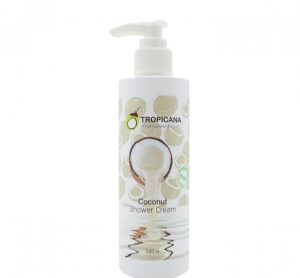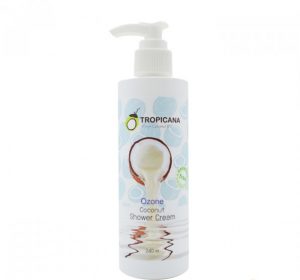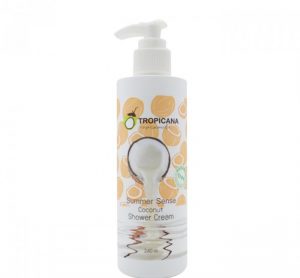 Description
Aromas: Coconut / Ozone / Summer Scent
Coconut cream gel Tropicana based on coconut oil, cold pressed is enriched with Aloe and Ginseng Extract, and also contains Provitamin B5. Gentle foam cream-gel Tropicana well cleanses the skin, and thanks to the nutritional components in its composition perfectly softens and moisturizes the skin, fills it with health, makes the skin silky, smooth, toned, supple and radiant, gives the skin a light pleasant aroma.
Composition:
The composition of the cream-gel includes the following active ingredients:
Coconut oil (Cocos Nucifera Oil) – nourishes and moisturizes the skin, gives the skin a healthy, well-groomed appearance, smoothes the skin, has wound-healing properties, promotes rapid healing of foci of skin irritation.
Aloe barbadensis, leaf juice (Aloe Barbadensis Leaf Juice) – often referred to as the "Miracle Plant" or "Natural Doctor", harbors many amazing qualities. Aloe juice extract opens and cleanses the pores, moisturizes and tightens the skin, as it is able to easily and deeply penetrate the skin, restore metabolism, stimulate cell regeneration, and also remove inflammation and irritation.
Ginseng Extract (Panax Ginseng Root Extract) – In cosmetology, it is famous for its tonic, anti-stress and regenerating properties. Ginseng activates metabolic processes and significantly improves the overall condition of the skin, saturating it with life-giving moisture and all the necessary nutrients.
Provitamin B5 (Panthenol) – supports metabolic and regenerative processes, contributes to the preservation of tone, moisture, and smoothness of the skin.
Mode of application:
Apply a small amount of cream-gel on a wet sponge / washcloth or directly on the skin, massage the skin on the skin for a few minutes, rinse with warm water.