K.Brothers, Rejuvenating soap Baby Face 50 gr.
Description
 K.Brothers™
 Soap
 50 gram
 70 gram
 Thailand
Description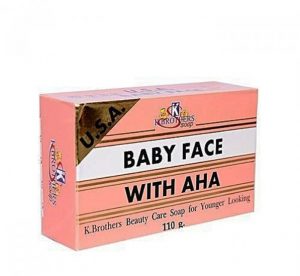 Gentle and fragrant, this soap is perfect for daily care for normal and oily skin. Using the product, you can not only protect against premature aging, but also eliminate the existing imperfections, deep clean the face and body, carefully removing the stratum corneum, sweat, fat, makeup residues, saturate the cells with nutrients, reviving children's softness, youthful shine and absolute health !
How to use: Apply soap for the chest on the skin, lather, gently massage, leave for 5 minutes and rinse thoroughly.