Rasyan Aroma Body massage oil coconut & Olive oil 450 ml.
$13.37
Description
 ISME™
 For massage
 450 ml
 550 gram
 Thailand
Description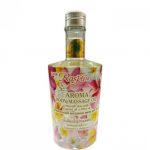 Description
Rasyan Aroma Perfumed Aroma Body Massage Oil Coconut & Olive Oil Sakura restores the moisture and softness of your skin. A mix of olive and coconut oils nourish the skin, helping to prevent premature aging by destroying free radicals. Improves skin condition, strengthens and nourishes. Leaves a light floral scent on the body.
You have not viewed any product yet.