Description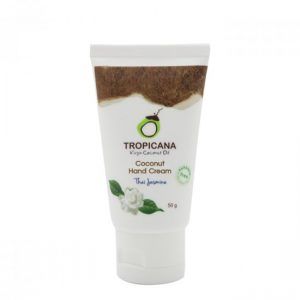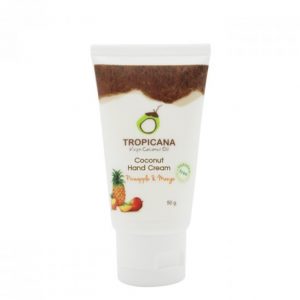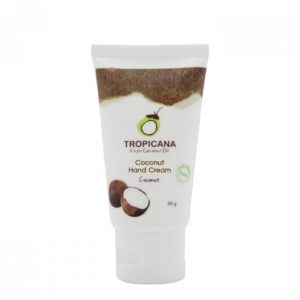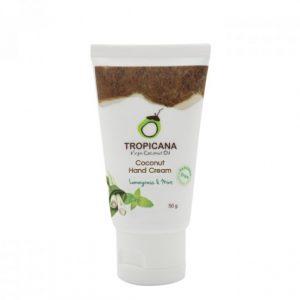 Description
Cream with coconut flavor.
Coconut Virgin Coconut Oil Hand Cream is a coconut oil based hand cream based on Thai brand Tropicana Oil. Incredibly fragrant and gentle cream softens, nourishes and moisturizes the skin, eliminates dryness and flaking, relieves fatigue, restores smoothness, firmness and elasticity of the epidermis.
Cream with lemongrass and mint flavor.
Cream with extracts of mint and lemongrass is necessary if you want to return the skin of your hands softness and tenderness. The product contains only natural ingredients that quickly and effectively fight against various problems of the skin of the hands: dryness, peeling, airborne, redness, cracks, wounds, etc. It can also be used for preventive purposes. The cream penetrates into the deep layers of the skin, restoring it at the cellular level. It absorbs quickly and does not leave a greasy film on the hands. Cosmetic can be used with any frequency and at any time of the day.
Cream with pineapple and mango flavor.
The cream has a stunning tropical flavor. It has a light structure, easy to apply. Natural coconut and shea oils are excellent nourishing and moisturizing properties. The cream perfectly moisturizes dry skin of hands, gives it softness and silkiness, promotes skin regeneration, strengthens weak nails, gives a beautiful cuticle look. Especially carefully cares for the skin of hands in winter.
Cream with the scent of jasmine.
Coconut Tropicana Virgin Coconut Oil Hand Cream Hand Cream based on Thai Jasmine has the subtlest scent of blooming jasmine, which creates a relaxing pleasant atmosphere. Light structure and application.
Perfectly moisturizes dry skin of hands, restoring softness and silkiness, promoting skin regeneration, strengthening weak nails and giving a beautiful look to the cuticle. Indispensable for hand skin care during the winter period: eliminates weathering, coarseness. Will help active housewives who daily come into contact with detergents, soap, laundry detergents, etc.
Composition:
Chemical Composition: Water, Cetyl Alcohol, Cocos Nucifera (Coconut) Oil, Myristyl Propionate, Glyceryl Stearate, PEG-100 Stearate, Dimethicone, Glycerin, Talcum, Butyrospermum Parkii (Shea Butter) Fruit, Hydroxyethyl urea, Stearyl Alcohol, Perfeume, Perumethum, Perfeume, Perfeume, Perfeume, Perfume, Perfume Taurate, DMDM Hydantoin, Hydrogenated Polydecene, Disodium EDTA, BHT, Trideceth-10, Triethoxycaprylane.
Coconut oil nourishes the skin, prevents age-related changes in the skin, smoothes the skin. It has wound healing properties. It gives the skin a healthy look.
Shea Butter (Karite) Butyrospermum Parkii (Shea Butter) reliably protects the skin from the negative effects of ultraviolet sunlight and has strong regenerating properties. Shea butter has anti-inflammatory properties, so it can be used to solve skin problems such as ulcers, acne and dermatitis. It penetrates deep into the skin and provides its layers with necessary beneficial ingredients. It is recommended for the care of fading and mature skin, helps to stimulate collagen synthesis. Regular use of Shea Butter preparations will improve skin tone, increase skin tone, make its texture even more dense, give skin elasticity and reduce wrinkles.
Urea (Hydroxyethil Urea) – retains moisture and serves as an excellent conductor of biologically active substances included in the cream. It helps to bind moisture in the stratum corneum and heals wounds, reduces inflammation and disinfects the skin.
Mode of application:
Squeeze a little cream on clean hands and evenly distribute it in a circular motion. Rub the product well into the skin and let it soak.
For maximum effect, use at night before bed.