Description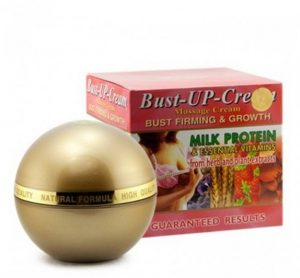 Description
The special formula of breast tightening cream contains vitamins that lift the breast, acting on receptors that promote the healthy development of breast tissue without side effects. Restores the shape and elasticity of the breast after breastfeeding.
Ingredients: Purified water, Propilene glicol, Lactic acid, Mineral oil, Glyceryl monostreate, Vegetable glycerine, Milk extract, Vitamin E, Methil paraben, Propyl paraben, Fragrance.
How to use: Apply the cream on the chest and gently massage each breast, especially at the base, until the cream is completely absorbed. Use twice a day after a shower in the morning and in the evening.