Description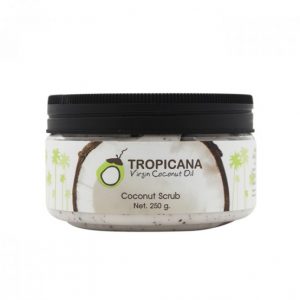 Description
A delicate, aromatic scrub based on coconut oil, coconut flakes, Aloe Vera and sesame, enriched with vitamins A, B1-2-3-5-6-12, E, C and F. Gently exfoliates dead skin cells and softens the skin.
Aloe vera intensively moisturizes the skin.
Coconut oil nourishes the skin, prevents age-related changes in the skin, reduces the appearance of cellulite. It gives the skin a healthy look.
Sesame extract soothes the skin, eliminates irritation.
Regular use of body scrub tones and tightens the skin, improving its blood supply. Smoothes the skin, making it soft and silky.
Composition:
Coconut oil, sesame extract, aloe vera extract and flakes, deionized water, citrinonium chloride.
Mode of application:
Apply a coconut scrub with massaging movements on the moist skin of the body (not on the face), paying special attention to the problem areas. Wash off with warm water.