Description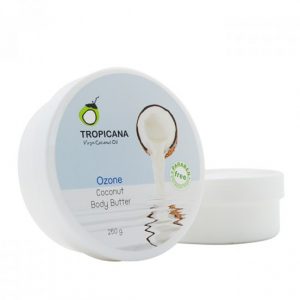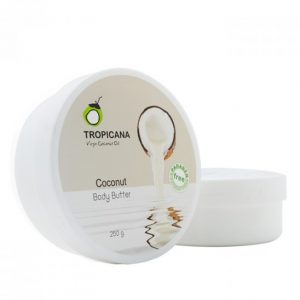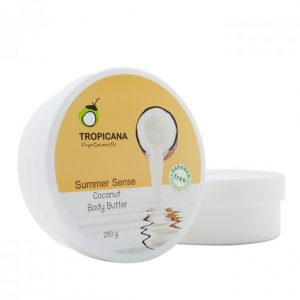 Description
Aromas: Coconut / Ozone / Summer Scent
Saturated cream-oil without parabens in the composition.
Coconut, sunflower seed, cocoa and sweet almond oils intensively moisturize and nourish, tone up and smooth the skin, prevent dryness and age sagging. Vitamins E and B3 return the skin a radiant look.
Composition:
The composition of the cream includes the following active ingredients:
Coconut oil nourishes the skin, prevents age-related changes in the skin, smoothes the skin. It has wound healing properties. It gives the skin a healthy look.
Shea Butter (Karite) Butyrospermum Parkii (Shea Butter) reliably protects the skin from the negative effects of ultraviolet sunlight and has strong regenerating properties. Shea butter has anti-inflammatory properties, so it can be used to solve skin problems such as ulcers, acne and dermatitis. It penetrates deep into the skin and provides its layers with necessary beneficial ingredients. It is recommended for the care of fading and mature skin, helps to stimulate collagen synthesis. Regular use of Shea Butter preparations will improve skin tone, increase skin tone, make its texture even more dense, give skin elasticity and reduce wrinkles.
Cocoa Butter (Theobroma Cacao Seed Butter) – has a rejuvenating and toning effect on the skin, restores cell membranes, smoothes wrinkles, gives skin elasticity and smoothness. Cocoa butter maintains a hydrolipid balance of the skin, preventing its dryness and dehydration. It has an anti-inflammatory effect on the skin, prevents the exacerbation of dermatitis and eczema. Cocoa butter accelerates the resorption of acne scars and boils, burns healing, effectively fights with stretch marks and cellulite. Cocoa butter protects the skin from the effects of environmental pollution, from weathering and frostbite. The oil enhances the action of sun components, prevents the appearance of age spots and freckles.
Sunflower seed oil (Sunflower oil) – is characterized by powerful regenerating and moisturizing properties, and helps to solve the problem of chapped skin of the lips and hands.
Sweet almond oil (Prunus Amygdalus Dulcis Oil) – It has an excellent rejuvenating, softening and nourishing effect, eliminates inflammation, skin irritation, helps to maintain skin tone, smoothes the skin, improves skin tone, smoothes shallow wrinkles, makes smooth and smooth flabby skin. Contains vitamins B, vitamins A, E and F, as well as other components that have a beneficial effect on the hair and skin.
Mode of application:
Apply a small amount of cream on the skin and rub in with light massage movements. Apply in the morning and evening after a shower or more often as needed. Also, the cream is perfect for soothing and moisturizing the skin after epilation.