Description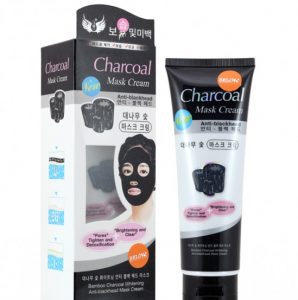 Description
Antibacterial mask film with bamboo charcoal cleans the pores of dirt and blackheads and is the best way to get rid of black spots. It cleanses the skin from bacteria that provoke the formation of purulent and inflammatory processes on the face, thus preventing the appearance of new rashes. Exfoliates dead skin cells, normalizes oily skin, heals and dries acne and acne. Suitable for all skin types, including sensitive skin. The extract of bamboo charcoal is known as a dermatoprotector: it is able to increase the amount of collagen in the deep layers of the skin by 30%, as a result of which it becomes more toned and elastic.
Composition:
Kaolin, white clay, bamboo charcoal, oils of lavender, mint and tea tree.
Mode of application:
Apply the mask to cleansed face, leave for 15-20 minutes and rinse with water. We recommend using 1-2 times a week.