Description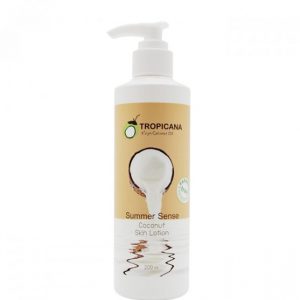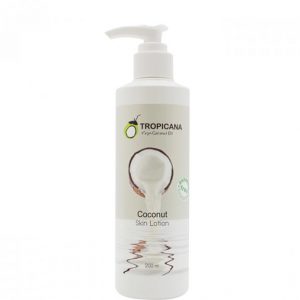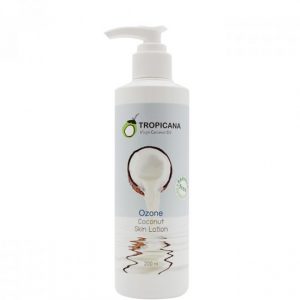 Description
Aromas: Coconut / Ozone / Summer Scent
TROPICANA Lotion is very light, not at all greasy, instantly absorbed, leaving the skin soft, tender, smooth and velvety, does not leave a greasy film feeling on the skin. Perfect for daily care at any age, for any skin, including skin prone to fat. Ideal for moisturizing the skin in the summer.
Due to the active moisturizing effect, the lotion can be used for burning in the sun, starting from the second day. It is recommended to use Aloe Vera Gel directly on the day of sunburn.
Composition:
In addition to coconut oil, as the main component, TROPICANA lotions contain:
Shea butter, or carite, which is perfect for moisturizing and nourishing the skin, due to its tenderness and delicacy, is used even in children's cosmetics, helps to strengthen the barrier function, reduces hypersensitivity, gives silkiness and youthful elasticity;
sunflower seed oil, rich in vitamin E, an antioxidant that protects against aging, heals wounds and acne, stimulates the synthesis of its own elastin and collagen, relieves from dryness, flaking and roughness in the heels, elbows and knees, and cellulite, flabbiness, irritations after shaving;
Niacinamide, an antioxidant that helps refresh and brighten the tone, saturate it with brightness, natural radiance, preventing the occurrence of freckles, age and sun spots, darkening of individual zones with frequent depilation.
Mode of application:
Apply a small amount of lotion on the skin and rub in with light massage movements. Apply in the morning and evening after a shower or more often as needed. Also, lotion is perfect for soothing and moisturizing the skin after epilation.
Release form:
Plastic bottle with dispenser, 200 ml.