Description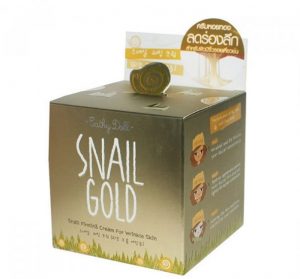 Description
Cream Cathy Doll contains 60% of snail mucus, strengthens the skin, improves elasticity, smoothes wrinkles. All components of the snail cream are aimed at restoring and rejuvenating the skin of the face and neck. The cream stimulates the production of collagen and elastin, improves the complexion and moisturizes. The easiest cream of delicate texture, enriched with snail mucus filtrate, is designed for tired and weakened skin. Ideal for dry and combination skin. Perfectly smooths wrinkles and evens the tone of the face. Immediately after application, it is absorbed into the skin without residue, lightening pigmentation, moisturizes and tightens.
Ingredients: Shea Butter, Rooibos Leaf Extract, 24K Gold, Rice Bran Oil, Sage Extract, Sesame Oil, Soybean Extract, Macadamia Oil, Hyaluronic Acid, Snail Mucin, Aloe Extract.
How to use: apply the cream on clean face and neck with light massage movements. Use daily.