HAW PAR, Tiger Balm Medicated Plaster-HR For RELIEF OF MUSCULAR PAINS (10 x 7 cm) 10 pcs.
$19.76
Description
 HAW PAR™
 Patches
10 х 7 gram
 180 gram
 10 pieces
 Thailand
Description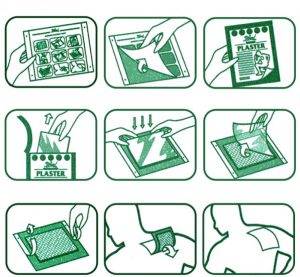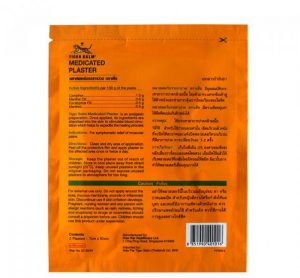 Description
Medicated Plaster Cool, a therapeutic painkiller cooling patch based on Tiger Balm, is a unique drug that provides long-term relief of muscle pain.
Having an anesthetic effect, after application, the ingredients of the patch are absorbed into the skin, thereby stimulating the circulation of blood, which helps to speed up the healing and relief process.
Manufactured using hydrogel and non-woven material using modern technologies, the cooling patch allows the skin to "breathe" during use, leaves no residue, which makes it ideal for daily use.
Indications for use: Dislocations, sprains, bruises, muscle pains in the back of the head, shoulders, back and lower back.
Ingredients: camphor, peppermint oil, eucalyptus oil, menthol.
Cool Tiger Balm Plaster: (10 x 7 cm) 10 pcs.
Mode of application:
Rinse the patch area well and allow to dry. Remove the protective film and stick the patch on the affected part, use it once or twice a day. Apply the patch half an hour after taking a bath / shower, remove the patch one hour before taking a bath / shower.
Attention! Do not use this patch on a soft lining or open wound.
You have not viewed any product yet.