Description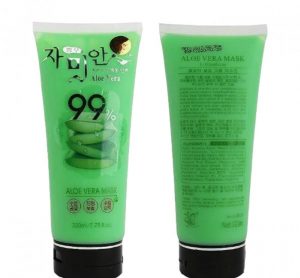 L-Glutathione Aloe Vera Mask with numerous plant extracts and L-glutathione. Nourishes, moisturizes, smooths wrinkles, tightens the contour of the face. It has a light clarifying effect.
Moisturizes the skin twice. Helps the skin slow down the aging process, prevent acne, pigmentation, whitening.
Aloe vera extract: rich in vitamins B1, B2, B3, C and 18 amino acids that easily penetrate deep into the epidermis, maintain moisture, nourish and restore the skin from the inside, stimulating the development of new cells while protecting the skin healthy. with six antimicrobial ingredients.
How to use: wash your face. Apply a small amount evenly on the face (except for the eyes and mouth), it is necessary that the gel is dried within 10 – 15 minutes. Then wash your face with clean water.
It should be used 3 – 4 times a week. This will give you the best results.
You have not viewed any product yet.