Kongka Herb Pueraria Mirifica 100 Capsules
$17.84
Description
 KONGKA-HERB™
 Capsules
 150 gram
 100 capsules
 Thailand
Description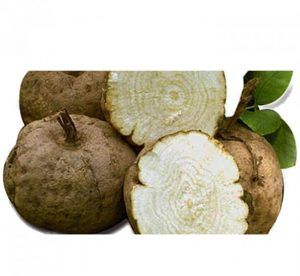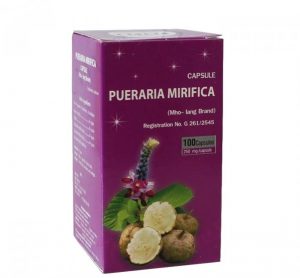 Description
Female vitamins of plant origin. Capsules from Thailand Pueraria is a phytoestrogen of plant origin. Phytoestrogen will help you solve problems with hormonal imbalance and malfunction. It will strengthen your hair, accelerating its growth, nails, improve the condition of the skin, make it elastic and smooth, help get rid of its imperfections (acne, wrinkles, scars).
A natural anti-aging vitamin complex that has a beneficial effect on the whole body as a whole, including the female reproductive system. It has a therapeutic effect on women's health.
It has a general strengthening effect on the whole organism as a whole and on the genital system in particular. It has a very powerful estrogenic effect. In Asia, used for centuries as a remedy for aging. In addition, Pueraria Mirifica is known for its natural properties as a means to strengthen and enlarge the breast. It supports the production of collagen, which gives the breast an elastic, natural shape.
Due to its unique properties, the main ingredient of the pueraria of Myrifica helps to improve the female genital area and cleanse the body of pathogenic flora, known for its rejuvenating effect that it has on the body.
Pueraria root has the ability to accumulate phytoestrogens – plant analogues of female hormones, the main quality of which is to reproduce the action of female hormones.
The vitamin complex has a wide spectrum of action:
increased cell regeneration;
antioxidant effect that relieves swelling and inflammatory processes;
strengthening the musculoskeletal system;
improvement of cerebral circulation;
lowering blood cholesterol and strengthening the vascular walls;
increase immunity.
wrinkle removal;
effective skin hydration;
eradication of acne;
an increase in breast size, as well as improving its shape;
increase body elasticity;
muscle strengthening and treatment of female genital organs;
improving memory and normalizing sleep;
accelerating the growth and healing of nails and hair.
Ingredients: pueraria mirifica, pepper, phyllanthus emblica fruits, terminalia bellirica fruits and other herbal ingredients.
Method of application: take 1 – 2 capsules per day, 30 minutes before meals, for 1 month.
It is recommended to apply regularly, with a 3 – month break.
Contraindications:
it is strictly forbidden to take the drug in the presence of cancer;
inflammatory processes, the presence of seals, tumors and neoplasms;
the presence of diseases such as estrogen-dependent neoplasia, pulmonary embolism, dysfunction or liver disease, anemia, asthma, diabetes mellitus, epilepsy, migraine, chronic lupus erythematosus, elevated levels of calcium in the blood;
can not be taken with the desired pregnancy, the drug can cause uterine tone and lead to miscarriage.
It is not recommended for women under 20 years of age who have not reached full puberty.
While taking the drug, you must follow the cycle. During the first month of admission, some women experience a violation of the monthly cycle. In case of any significant changes, the reception must be stopped.
You have not viewed any product yet.